SPARK
Spirit, Philanthropy, Action, Responsibility, Kindness 
Making SPARK's in our Community
SPARK is a program that we created as a way to show our appreciation and say thank you to the non-profits and agencies that have done so much for our community in various ways.
Take a look at what we've done throughout the year...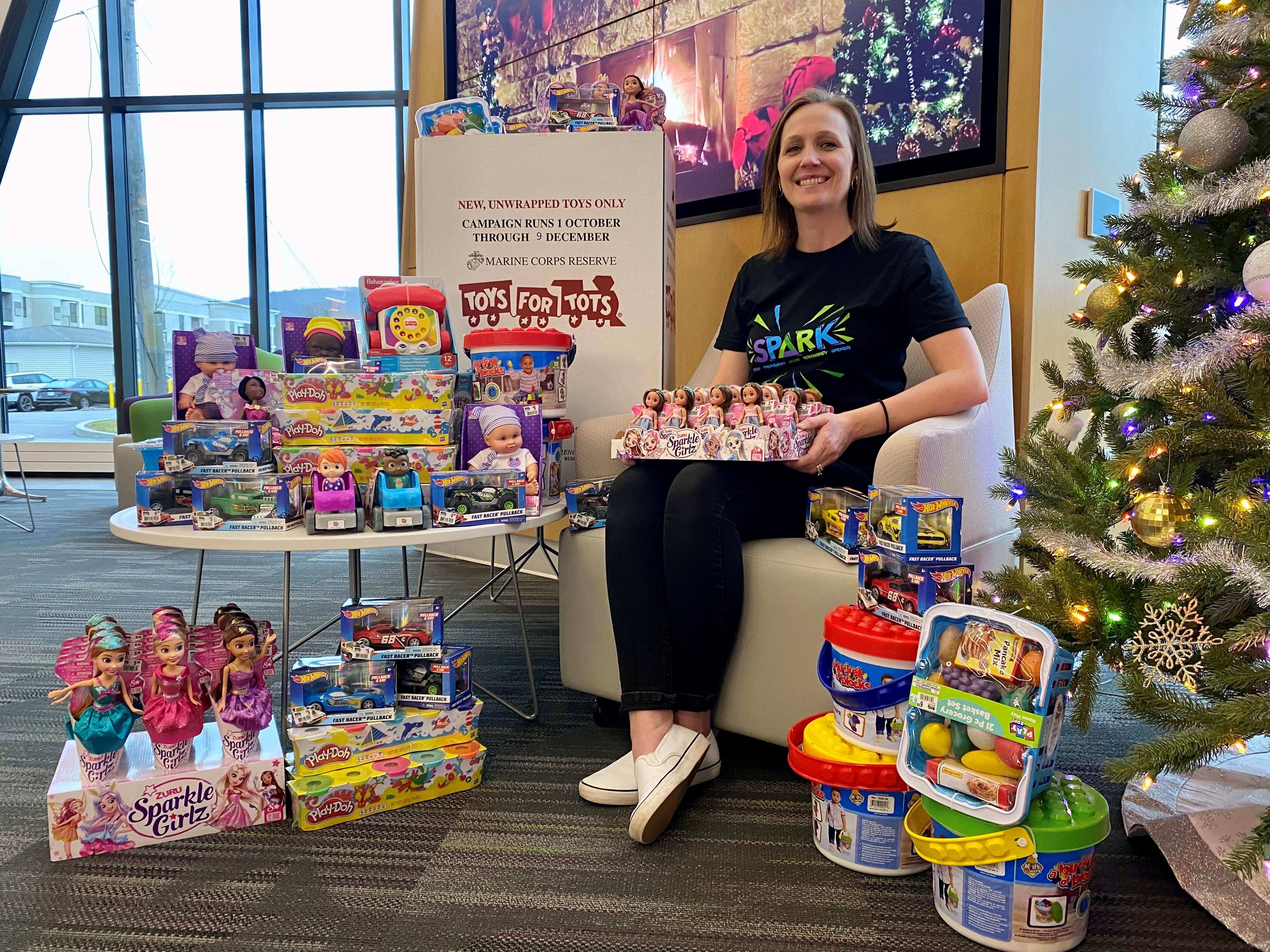 November 2022
In the spirit of giving, the First Heritage SPARK crew collected toys for the Marine Toys for Tots Foundation. Our branches had bins to allow the members of our community a chance to stop in and make a donation as well. Nearly 100 toys were purchased to be donated to children throughout our community. 
October 2022
In October, the First Heritage SPARK crew donated dozens of jackets to help those in need for the upcoming cold winter months. Jackets were distributed to Sister Jenny's Outreach Center in Tioga County and the Salvation Armys' of Chemung and Steuben County.
March 2022
For the month of March, we collected goods to be
donated to animal shelters in each county.
The donated goods will be distributed to each of the following animal shelters: 
Second Chance Animal Sanctuaries in Tioga County, Hornell Area Humane Society and Finger Lakes SPCA in Steuben County and the Chemung County SPCA.
June 2022
 For the month of June, we purchased items to fill FHFCU branded bags with items for cancer/chemotherapy patients. 150 bags will be divided up amongst three counties and delivered to locations that serve cancer/chemotherapy patients. Locations will include the 
Falk Cancer Center in Chemung County, Guthrie Corning Cancer Center in Steuben County and UPMC Hillman Cancer Center in Tioga County.
August 2022
For the month of August, we hand delivered trays of pastries to non-profits in each of our three counties in celebration of National Non-Profit Day on August 17
th
.  Deliveries went to the Community Foundation of Elmira-Corning and the Finger Lakes, Foodbank of the Southern Tier, Chemung County Chamber of Commerce, United Way of the Southern Tier, Corning Chamber of Commerce, Tioga County Partnership for Community Health, Wellsboro Area Chamber of Commerce and Mansfield Chamber of Commerce.