SPARK
Spirit, Philanthropy, Action, Responsibility, Kindness 

Spark is a program that we created as a way to show our support and appreciation to the non-profits and agencies that have done so much for our communities in various ways. This is our way of thanking them!
Take a look at how we've made SPARK's in our community..
---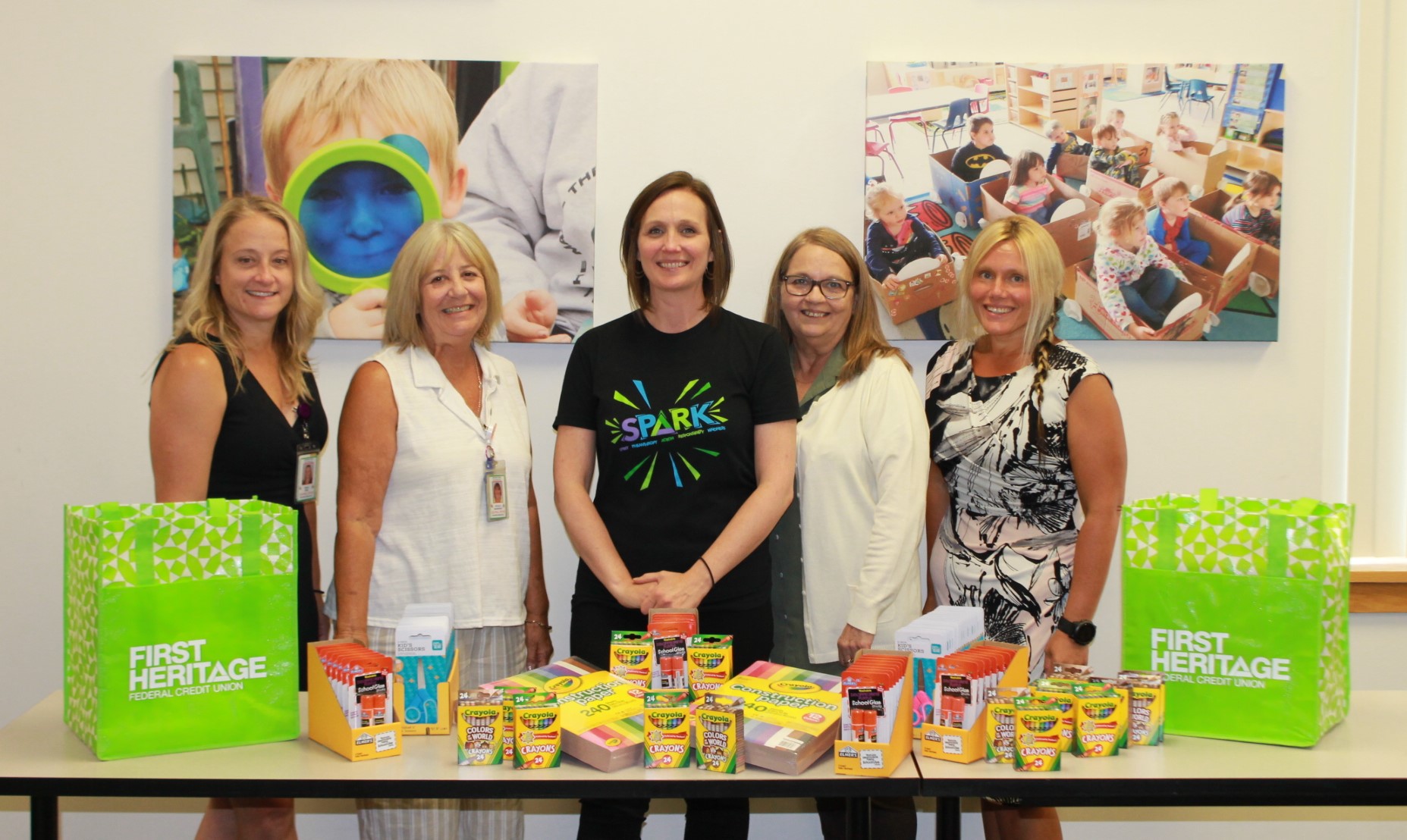 August 2023
As part of our SPARK initiative for August, First Heritage purchased school supplies to be donated to
Bradford-Tioga Head Start
and the
United Way of the Southern Tier
. These items will be disbursed to different schools in our community to help them get started with the upcoming school year.
July 2023
First Heritage celebrated Christmas in July, as we shopped for items to be donated to Court Appointed Special Advocates (CASA) in the Southern Tier and Tioga County. We donated these items to the Southern Tier group so that they can use them to sell at the Little Elf Shop in December, one of their main fundraisers and cherished community event. We also donated gift cards from local establishments to the Tioga County group so that they can gift them to the adolescents in their region's program.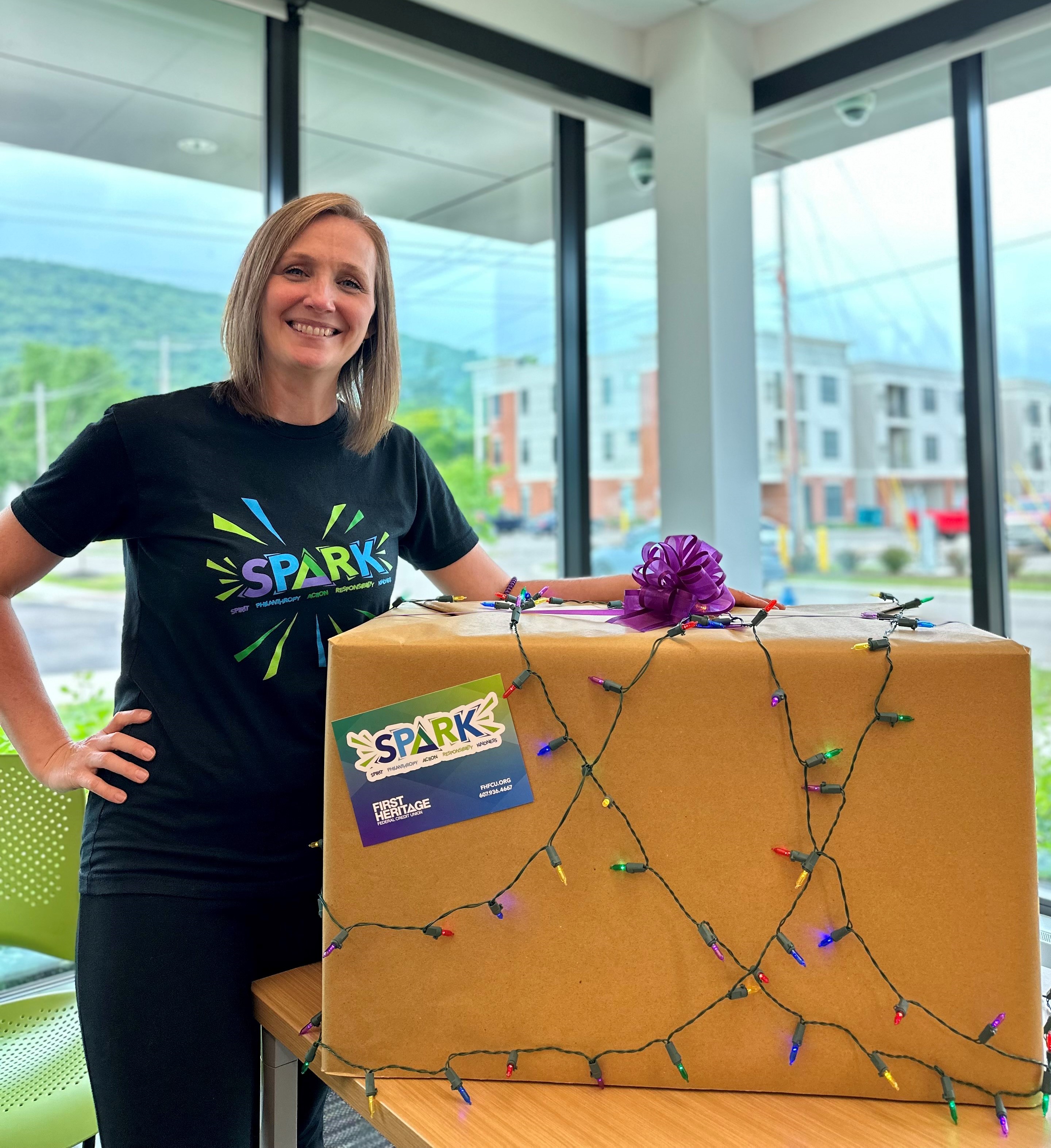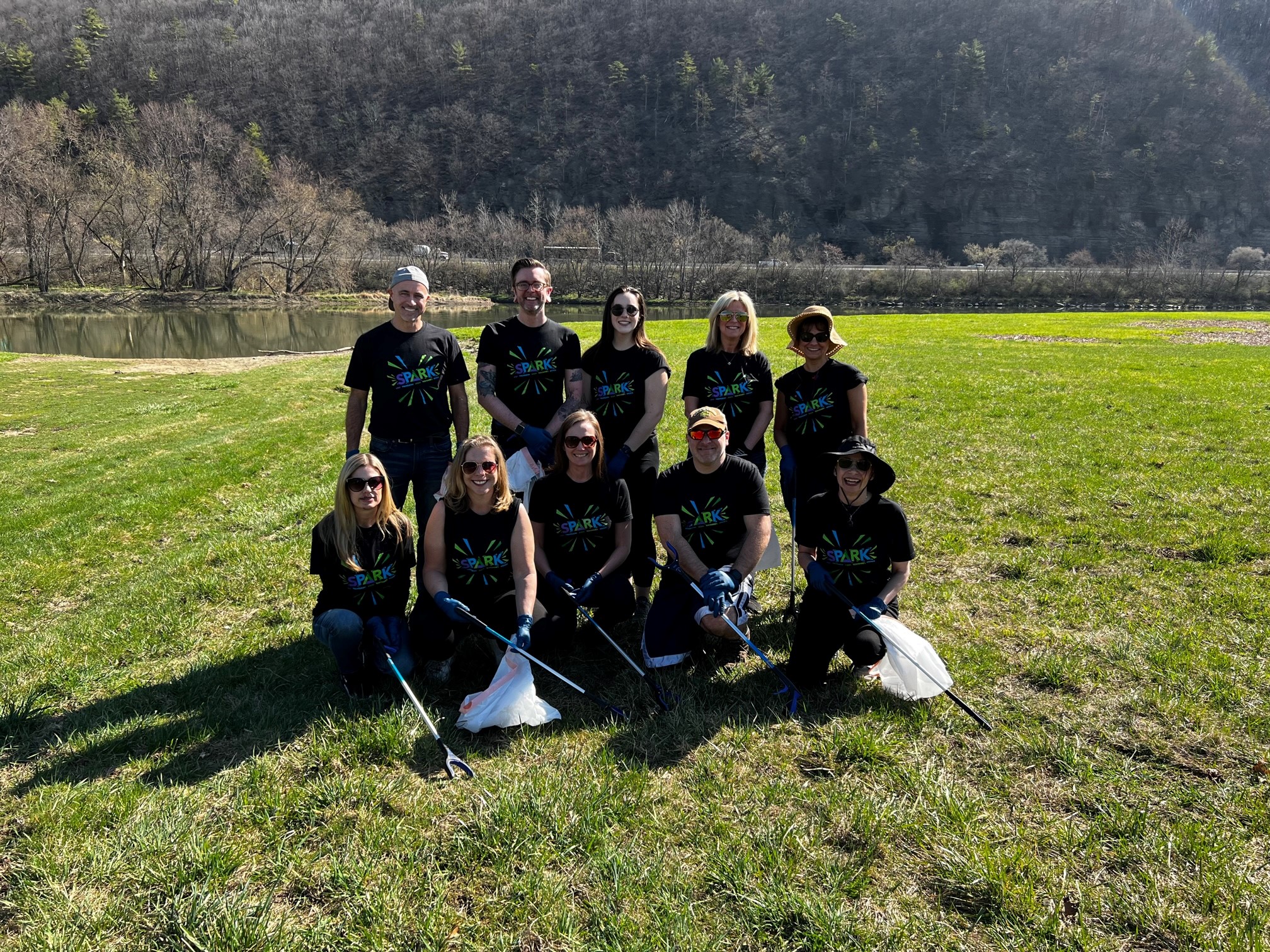 April 2023
In celebration of Earth Month, we've partnered with the
Friends of the Chemung River Watershed, Inc.
for our April SPARK initiative! Today we walked up and down the Chemung River picking up garbage to help keep the waterways in our community accessible and clean.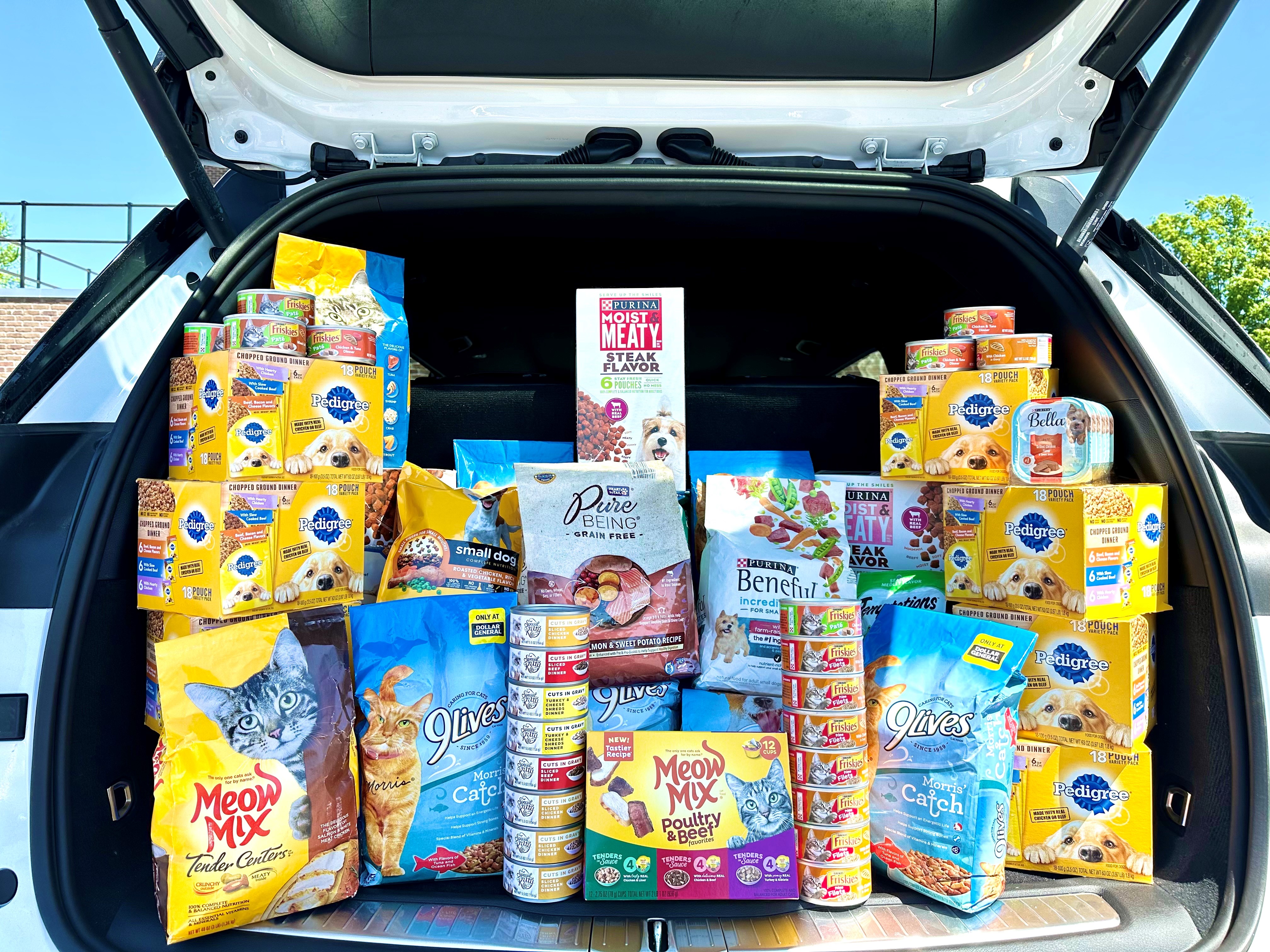 May 2023
For the month of May, the First Heritage SPARK crew partnered with Meals on Wheels of Chemung County
for their program Animeals. This program began when Meals on Wheels learned that some of their clients were sharing their food with their pets and not getting the much-needed nutrition themselves. First Heritage collected dog and cat food and split up to cover two separate delivery routes to serve hot and cold meals to 24 clients and help them feed their four-legged friends!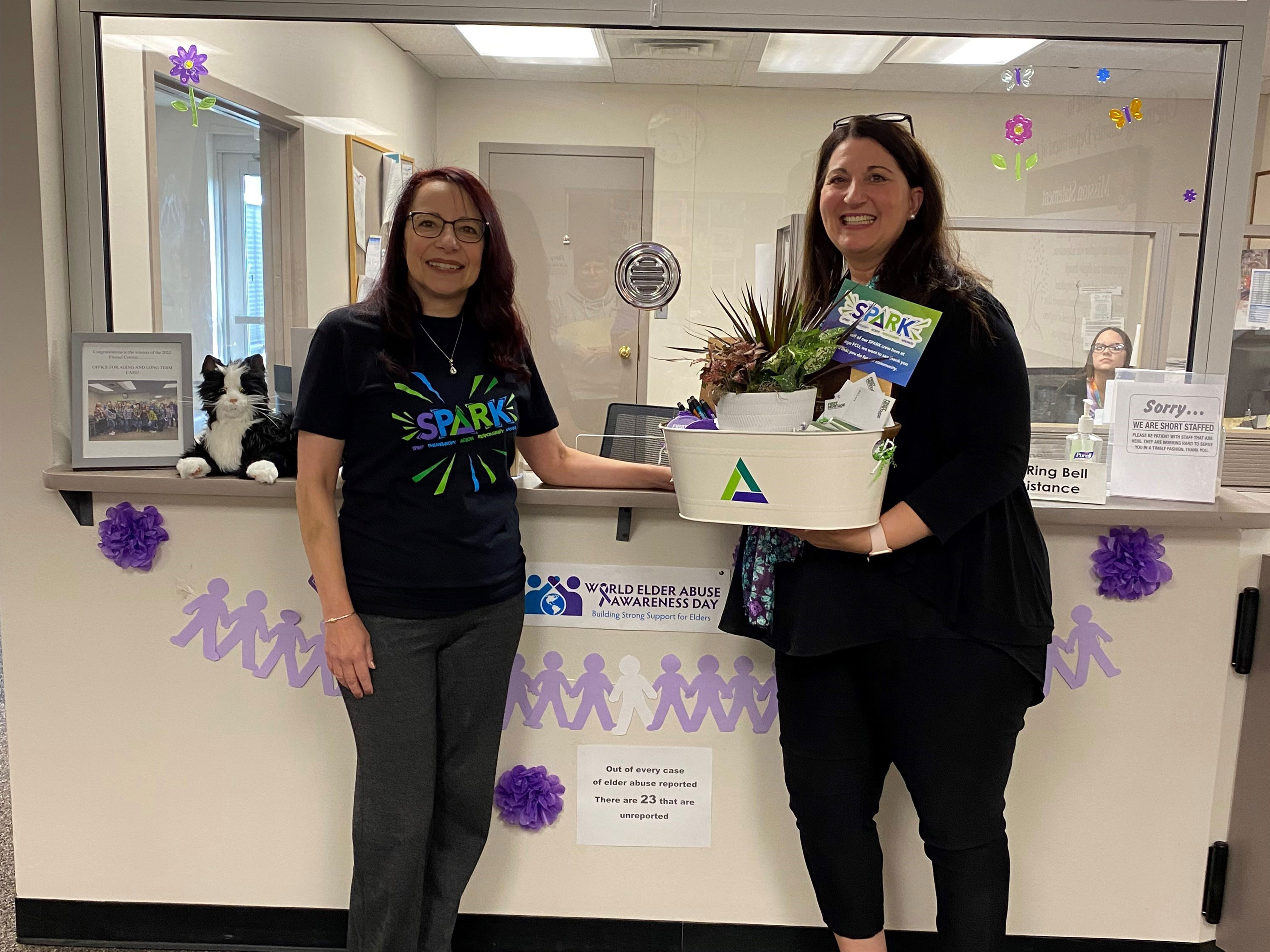 June 2023
In honor of World Elder Abuse Awareness Day, the First Heritage SPARK crew brought thank-you baskets to different aging centers to show our appreciation for them. We stopped at the Chemung County Department of Aging in Elmira, the Office of the Aging Senior Citizen Center in Hornell and the Area Agency on Aging in Wellsboro to thank them for all they do in our communities.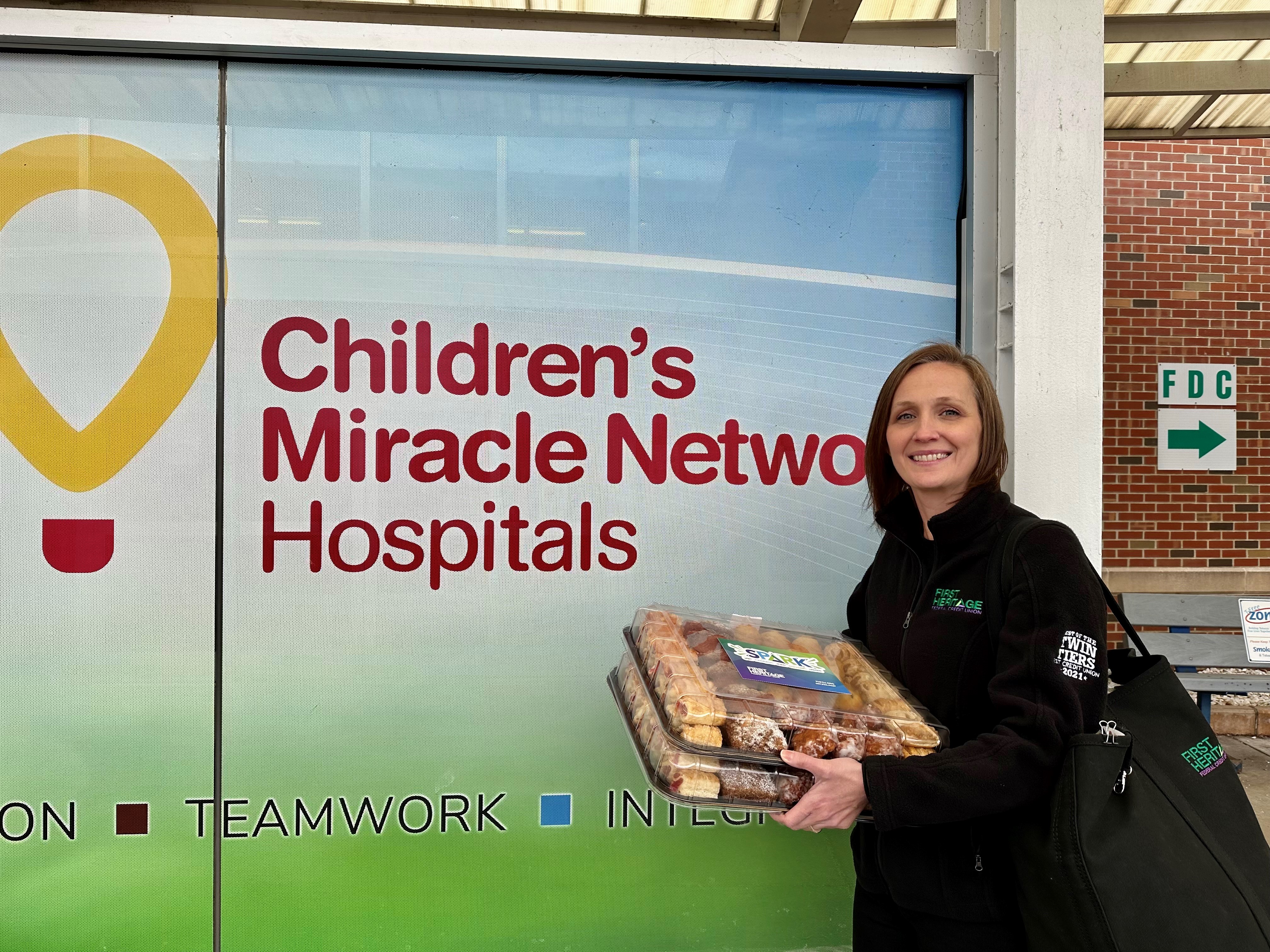 March 2023
For this month's SPARK initiative, we supported the Children's Miracle Network at the Arnot Ogden Medical Center by delivering goodie bags, pastry trays and lunch to the medical staff. These items were delivered to the NICU, Pediatrics, Labor & Delivery, and Obstetrics departments to recognize the vital role they play in the care of the mothers and babies before, during and after birth.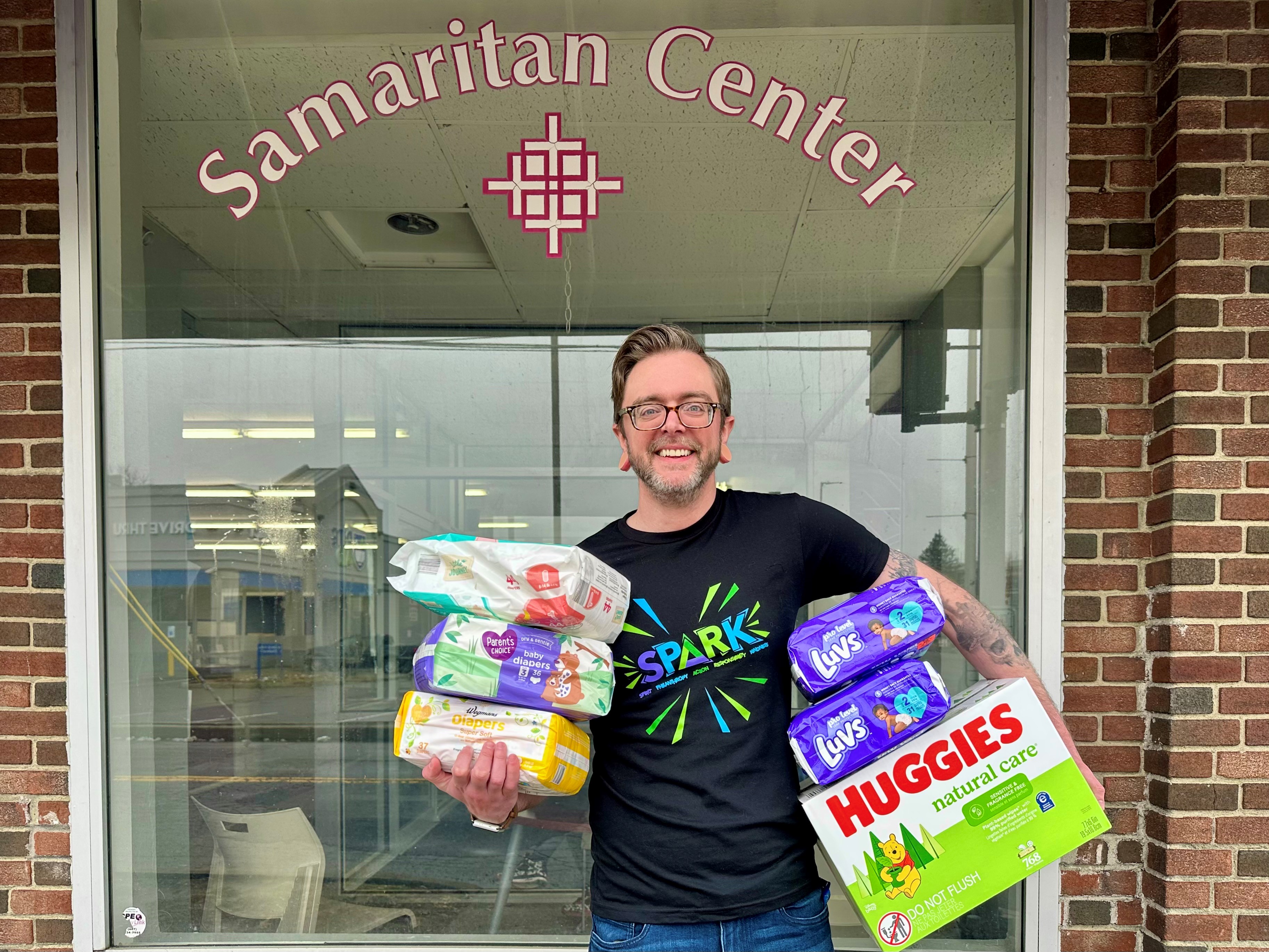 February 2023
For our February SPARK initiative, the First Heritage SPARK crew collected diapers and wipes to be donated to local distribution centers in our community. These items were delivered to Diapers for Darlings in Wellsboro, The Baby Bank in Painted Post and The Chemung County Samaritan Center in Elmira. Thank you to our First Heritage team members for your donations to help our communities!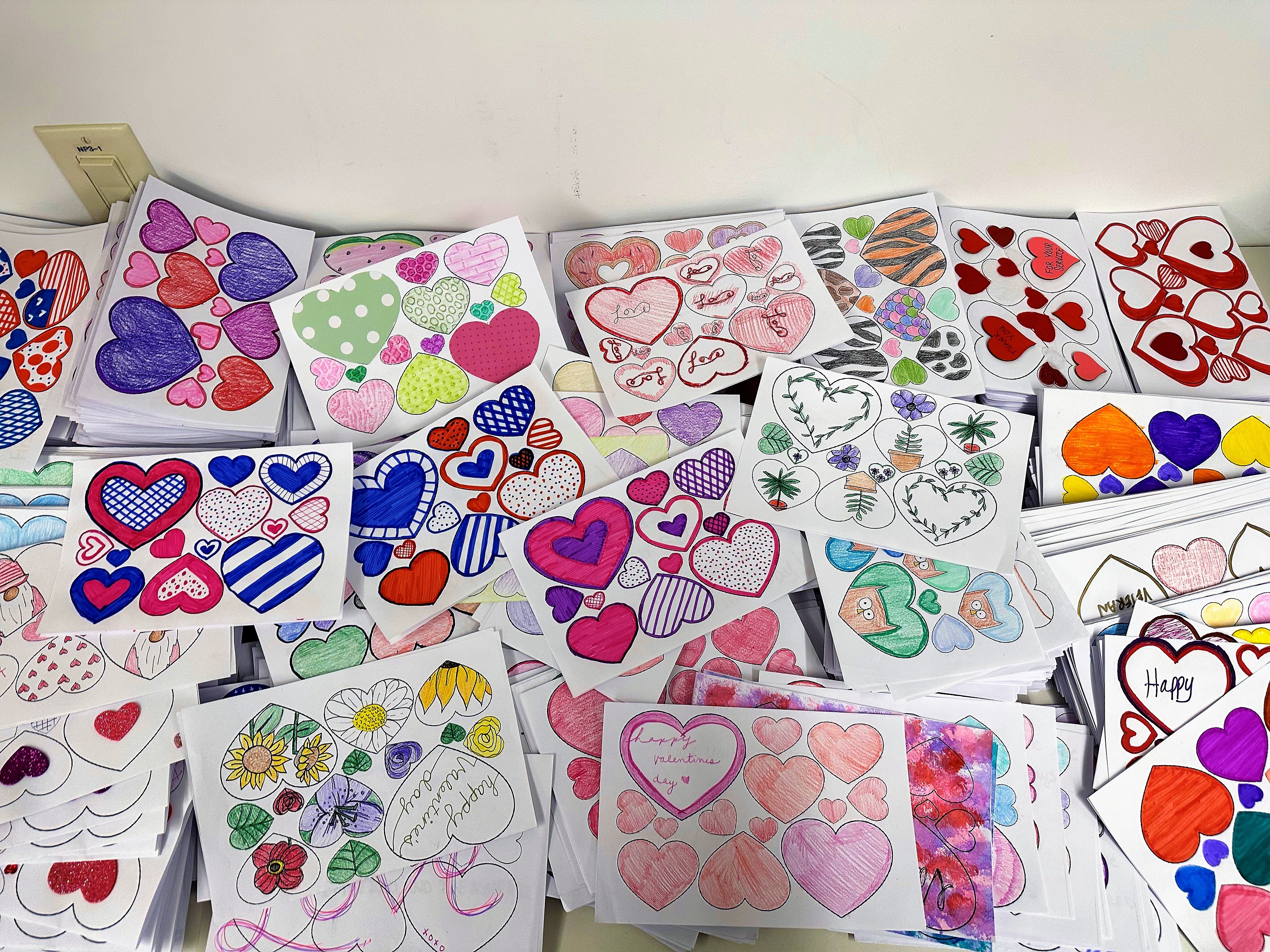 January 2023
For the month of January, the First Heritage team assisted our SPARK initiative by decorating nearly 2,000 Valentine's Day cards to be delivered to local veterans in our community. We hope to have made this Valentine's Day very special for them!