Credit Cards
Enjoy payment convenience through our mobile app, secure chip technology, mobile wallet compatibility and so many other features.
Get the freedom to cover unexpected expenses with awesome perks!
Instant Issue Service
The faster you receive your credit card, the sooner you can start utilizing our benefits! For your convenience, we offer instant issue service. The instant issue debit and credit card service offers First Heritage Federal Credit Union members the purchasing power of VISA right away. Cards are printed on demand at any branch location. 

Ready to activate your new card? It's easy! You can activate your VISA credit card by calling JHA Card Activation & PIN Management toll free at 1-800-290-7893 (within U.S.) or 206-624-7998 (outside U.S.). Our easy activation process allows you to start using your credit card right away.  
Visa Balance Transfer
Take advantage of our Visa Balance Transfer and get 1.99% APR* for 12 months and no balance transfer fee!
We make transferring your balance to First Heritage easy! You can Transfer your balance for FREE and you can request a balance transfer over the phone or online!
Credit Card Fraud:
Credit cards are convenient and their usage is higher than ever. Unfortunately, this also means that fraudsters have even more access to this information. First Heritage FCU uses advanced technology to detect unusual activity on your Visa® cards.
Keep contact information on file with First Heritage FCU current.
We offer 24/7 fraud protection monitoring service.
Notify us if traveling- If you are traveling and plan to use your VISA Credit card, remember to let us know so you can be assured that your card services won't be disrupted while you're away.
Regularly monitor activity on all accounts.
Notify us if card/PIN number is lost or stolen.
Make an attempt to contact a merchant directly to resolve an issue.
Contact us

 

to file a dispute if unable to resolve directly with the merchant.
If it is determined that your information was compromised, contact us immediately so that we may guide you to a resolution. This may include filing a police report, contacting the three major credit bureaus, filing a written dispute with First Heritage FCU, closing the account, and obtaining a new card.
VISA® Platinum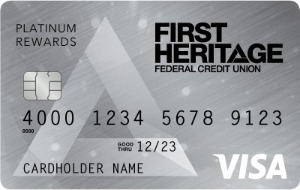 APR:
13.00 %
VISA® Classic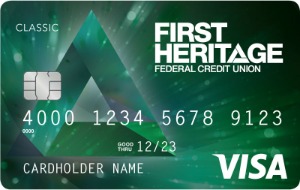 Perfect card for people trying to build or repair credit with a manageable limit starting at $250 with a competitive fixed rate.

APR: 
13.25%




Visa's Zero Liability Protection

Debt Protection Available
Educational Resources: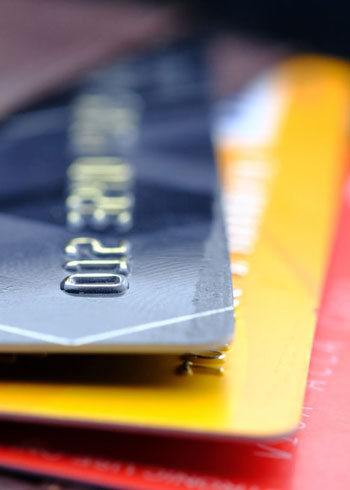 CREDIT CARDS
According to the Federal Reserve, approximately 83% of adults in the United States currently have at least one credit card. The key is understanding whether a credit card is the right decision for you. Continue reading about Credit Cards...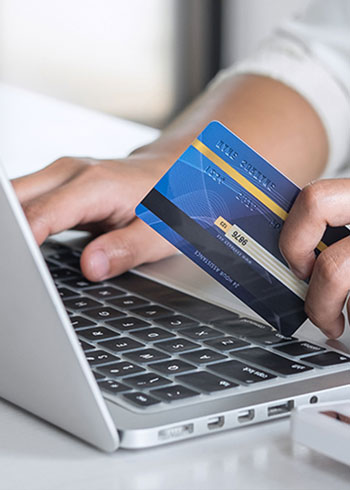 Why You Should Pay More Than the Minimum Balance 
*APR = Annual Percentage Rate. Balance transfer rate of 1.99%  effective for 12 months. Rate will revert to a variable APR of prime +4.50% APR for VISA Platinum and 13.25 APR for VISA Classic once the promotional period has ended. Current APR for purchases and cash advances is prime +4.50% APR for VISA Platinum and13.25 APR for VISA Classic. Rates are as of 10/01/2023. Purchases and cash advances made in foreign countries and foreign currencies will be billed to you in U.S. dollars. The foreign transaction fee is 1% of the transaction amount. Limit: four balance transfers per 12-month period. New money only. Certain terms, conditions, and exclusions apply. In order for coverage to apply you must use your covered card to secure transactions. This credit union is federally insured by the National Credit Union Administration.

"To me First Heritage FCU is a consumer financial institution that actually has the interests of its members at heart! Meanwhile they also have great rates and great service."

"Love the staff, always friendly. Rates are very competitive & the mobile app is very easy to use."