Communication:
First Heritage does not ask for personal information via phone, text message or email. However, if you contact us with a concern or issue, it may be necessary for you to provide that information. The information would only be used to further explore the problem and find a solution. If you are unsure whether a First Heritage FCU communication is legitimate or not, call First Heritage for verification.
Identity Theft:
The good news is that people are more aware than ever of identity theft, and more cautious with whom they share information. The bad news, millions of Americans still fall victim to identity theft every year.
Keep personal information secure in your home or work office.
Avoid using passwords that contain easily available information such as a birth date or family member name.
Regularly monitor activity on all accounts.
Shred documents rather than place them in the garbage.
Notify us if sensitive documents are lost or stolen.
Notify us if card/checkbook/member card/PIN number is lost or stolen.
Order a copy of your personal credit report from the three major credit bureaus annually for review. Contact them if errors are detected.
Cyber Safety:
The Web is a totally different animal than it was just a few short years ago. Most websites push content from a variety of sources, which allows attackers to create a minefield of scams, schemes and malicious content. Criminal activity is more and more sophisticated.
Set intricate passwords and change them frequently.
Don't reveal personal information.
Don't download unknown files.
Don't click on links from an unknown source.
Verify websites by making sure that the web page you're visiting matches with the URL that you'd expect.
Log off rather than just closing the page when finished on a website.
Regularly monitor activity on all accounts.
Keep your web browser patches up to date by accessing your browser's website to download security patches.
Protect your computer with an updated antivirus program and personal firewall software.
First Heritage FCU's official URL is www.fhfcu.org. Be sure you are accessing the official site and not a fake site.
Mobile Banking Safety:
Today, we have lots of options when it comes to completing financial transactions. Mobile banking is an increasingly popular way to monitor and manage your money.
Avoid banking while on public networks as these connections aren't very secure. Most places offering public Wi-Fi hotspots warn users not to share sensitive information.

Keeping your devices backed up will be helpful if you somehow acquire ransomware and need to recover your data.

Download and install security software for your devices and be sure to keep your software updated for when other versions are released.

Keep track of your mobile device. We take them everywhere, which makes it easy to misplace them. If your device has a digital locking mechanism you should use it. That layer of security might be enough to keep a thief from accessing your bank account before you can report your phone as missing.

Use an official mobile banking app from your financial institution. Most institutions include information on their websites about their official app and how to download it.

Install anti-virus software on your mobile device to protect your equipment and private information. Most anti-virus software is equipment specific, matched to the operating system built into the phone.

Rooting your phone allows you to modify the software code or install other software that the manufacturer wouldn't normally allow. Rooting your device comes with risks and can create havoc if done improperly. Your phone will not have the proper protection and opens you up to all sorts of malware.

Having your device remember login credentials for your apps is convenient. However, it is not a good idea to have your banking or other financial institution credentials saved. For your security, take the time to log into your account.

The ability to remotely wipe you device is available on most smartphones. This feature allows you to keep your information out of the wrong hands should your device be lost or stolen. Contact your service provider for instructions on remotely wiping your phone.
Internet and Phishing Scams:
Fraudsters continue to devise new schemes and scams to steal your personal information.
Phishing— Phishing is a term coined by Internet hackers who use email lures to "fish" personal information for purposes of identity theft.

Do not trust or act upon emails containing an urgent request for personal information such as usernames, passwords, account numbers, social security numbers, etc.
Avoid filling out forms in emails asking for personal financial information. Be sure that if you communicate any sensitive information that it is done via a secure website. To ensure you are on a secure site, check the beginning of the web address in your browsers address bar. Addresses beginning with https:// are secure sites, whereas addresses beginning with http:// are not secure.
Regularly log into your accounts online and check your financial statements regularly to ensure all transactions are legitimate.

Smishing—This technique uses cell phone text messaging for the same fraudulent intent.
Vishing—Fraudulent calls are placed to phones using an automated random dialer and fake caller ID data.
Debit/Credit Card Fraud:
Debit and credit cards are convenient and their usage is higher than ever. Unfortunately, this also means that fraudsters have even more access to this information. First Heritage FCU uses advanced technology to detect unusual activity on your Visa® cards.
Keep contact information on file with First Heritage FCU current.
We offer 24/7 fraud protection monitoring service.
Notify us if traveling.
Regularly monitor activity on all accounts.
Notify us if card/PIN number is lost or stolen.
Make an attempt to contact a merchant directly to resolve an issue.
Contact us to file a dispute if unable to resolve directly with the merchant.
If it is determined that your information was compromised, contact us immediately so that we may guide you to a resolution. This may include filing a police report, contacting the three major credit bureaus, filing a written dispute with First Heritage FCU, closing the account, and obtaining a new debit/credit card.
Tax Refunds:
Any tax refund you receive from Federal or State must be deposited into an account bearing all parties name(s).  If we receive a deposit that does not fit that criteria, it will be returned to its originator.
Contact Information:
Daytime hours: 800-833-3338
Credit Bureaus:
Experian: 888-397-3742

Equifax: 800-525-6285

TransUnion: 800-680-7289
Additional Resources/Useful Websites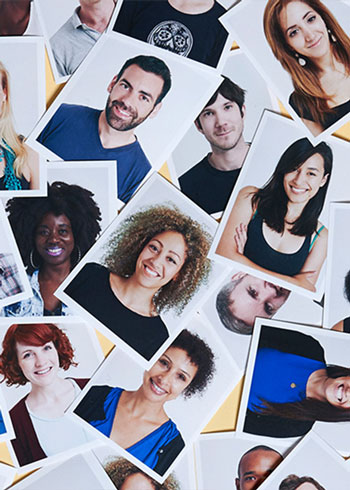 IDENTITY PROTECTION
Your identity is a valuable piece of information and identity theft and identity fraud are fast-growing crimes. Let's explore how you can protect your identity and how to spot signs of fraud. Continue reading about Identity Protection...