Help your students get started on their financial journey.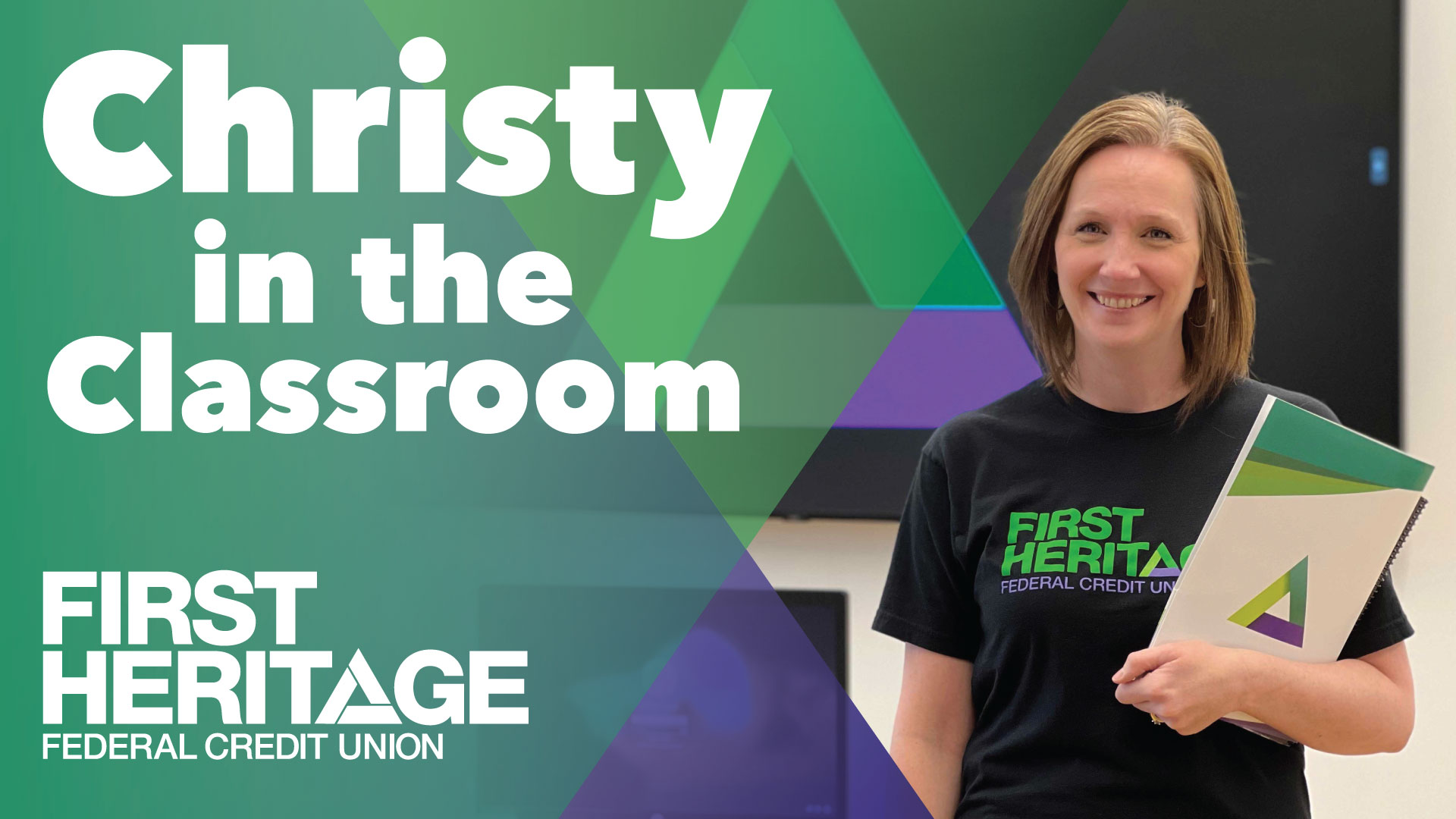 Meet Christy
Marketing/ Community Specialist
At First Heritage, we are committed to helping the youth in our community get started on their financial education journey. Throughout the school year, Christy visits several schools to help with conducting mock interviews, career days, teaching and so much more. Christy can also help develop a specific curriculum to meet the needs of your students.
Contact Christy for more information:
Take a look at what we can bring to your classrooms:
Financial Champions
Financial Champions is a program dedicated to educate students on the basics of financial literacy. Below are a list of different topics we are able to bring to your school:
Understanding Your Finances
About Credit

Credit Report
Credit Scores
Debit vs. Credit
Loan Procedures


Banking Basics

Fraud ATM Card
Checking for Skimmers

Spend, Save & Give

How You Can Earn Money
What You Can Do With Your Money

Game of Life: Budgeting Lesson
Mock Interviews
First Heritage visits several schools throughout the school year to help conduct mock interviews. Our goal is to help these student learn professional skills as well as helping them gain the life skill of interviewing.
Winfield Scholar-Roos
Throughout the school year Christy visits Winfield Elementary School multiple times to read to their classrooms. Each visit, Christy brings a book for each kid to bring home to read again and again.
Career Days
First Heritage will visit schools for their career days and educate students on the different careers at a financial institution.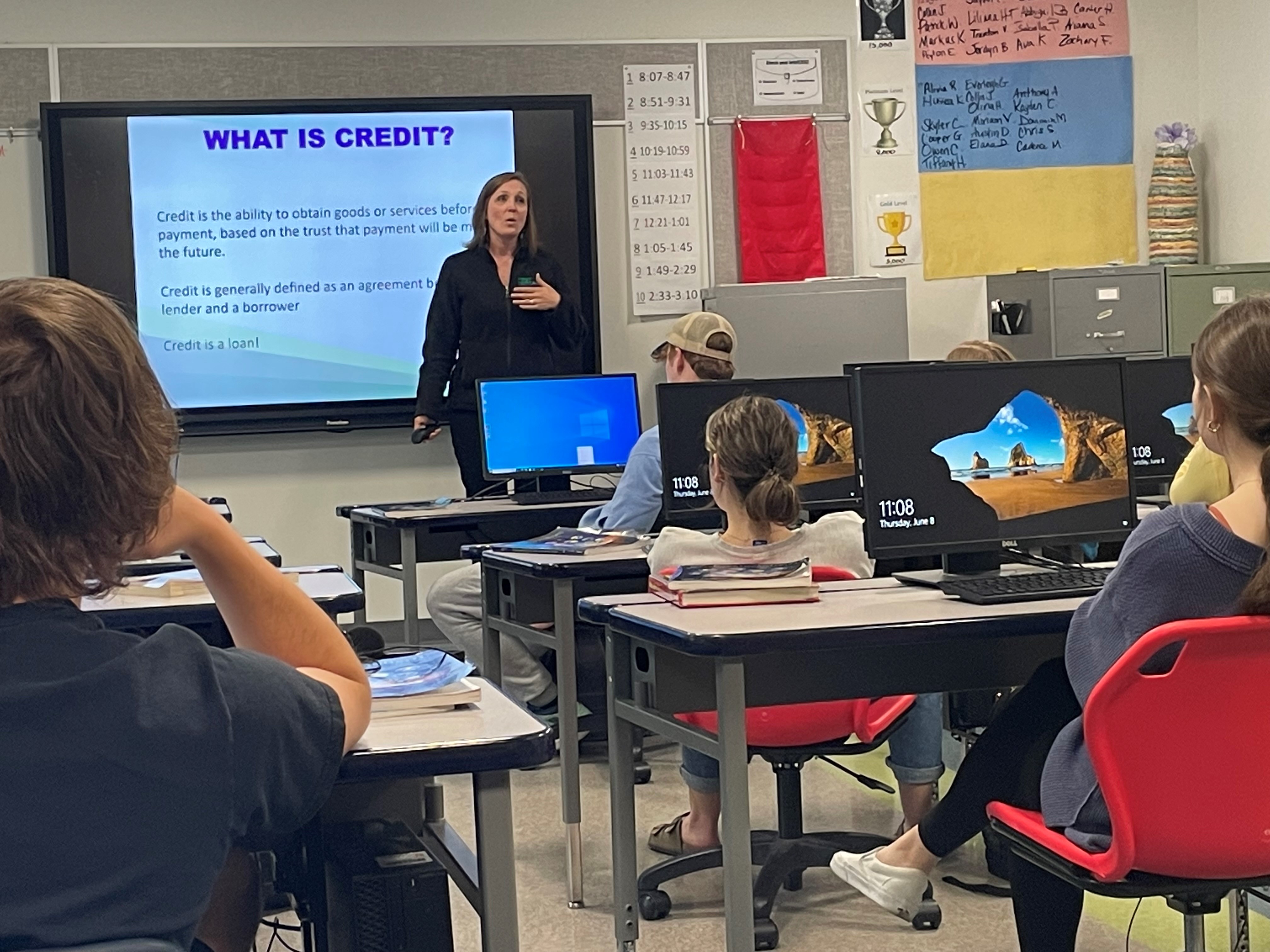 Financial Champions at Hornell High School