Everyday Heroes
Congratulations to all of our heroes.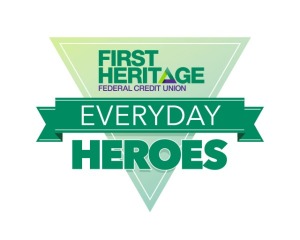 18th Annual Everyday Heroes Awards
Each year, 17 schools participate and students are selected by the staff and administration of each school. Students are selected from each school to receive an award and a $50 Visa Gift card along with being recognized at our annual awards celebration.
It is an honor to have the opportunity to recognize students in our communities who show kindness, volunteer in their community and tutor or mentor fellow students. Please join us in congratulating this year's Everyday Heroes!
Meet Our Heroes
Addison High School
| | | | | |
| --- | --- | --- | --- | --- |
| Faith Skowvron | Charles Jacobson | Kylene Stierly | Patience Hill |  Josiah Clark |
Campbell-Savona High School
| | | | | |
| --- | --- | --- | --- | --- |
| Sarah McKenna | Sage Brinckerhoff | Anthony Bulkley | Harley Hilligus | Karissa Champion |
Corning Christian Academy
| | | | | |
| --- | --- | --- | --- | --- |
| Zephyr Hassan | Emma Stephens | Avery Underwood | Payton Thomas | Brooke Leonard |
Corning-Painted Post High School
| | | | |
| --- | --- | --- | --- |
| Gyasi Ruffin | Megan Kirk | Preston Ogunwumi | Ashti Tiwari |
Cowanesque Valley High School
| | | | | |
| --- | --- | --- | --- | --- |
| Cody Peers | Paisley Nudd | Bryson Fuhrer | Janna Quick | William Ladd |
Elmira High School
| | | | | |
| --- | --- | --- | --- | --- |
| Emily Tarby | Alex McKerrow | Cody Allington | Ella Kennedy | Caitlyn Wagner |
Haverling High School
| | | | | |
| --- | --- | --- | --- | --- |
| Madison Coots | Kelsey Thorp | Caden Minnich | Cameron Seager | Kobe Moore |
High School Learning Center
| | | |
| --- | --- | --- |
| Salem Estrada | Emma Turner | Megan Huyler |
Hornell High School
| | | | | |
| --- | --- | --- | --- | --- |
| Allyson Buckley | Madelyn Moore | Alexis Patrick | Abigail Sexsmith | Trey Woolwine |
Horseheads High School
| | | | | |
| --- | --- | --- | --- | --- |
| Joseph Born | Isabelle Giammichele | Antony Raymundo | Mario Ruggiero | Amelia Wilcox |
New Covenant Academy
| | | |
| --- | --- | --- |
| Natalie Bliss | Kaleb McElrath | Kendra Moises |
North Penn-Mansfield High School
| | | |
| --- | --- | --- |
| Britney Wilson | Karson Dominick | Emma Clark |
Notre Dame High School
| | | | | |
| --- | --- | --- | --- | --- |
| Aedan Gill | Elena Hazelton | Eve Montanarella | Maggie Moore | Alex Shultz |
Thomas A. Edison High School
| | | | | |
| --- | --- | --- | --- | --- |
| Dustin Morgan | Emma Romeo | Ava Waters | Payton Littlefield | Thomas Bailey |
Twin Tiers Christian Academy
| | | | | |
| --- | --- | --- | --- | --- |
| Ian Newcomer | Caroline Proctor | Cherish Maglio | Hunter Woughter | Sarah Austin |
Wellsboro Area High School
| | | | | |
| --- | --- | --- | --- | --- |
| Mackayla Patterson | Mikaella Posada | Hayne Webster | Dallas Schultz | Spencer Wetzel |
Williamson High School
| | | | | |
| --- | --- | --- | --- | --- |
| Erik Berkan | Ruthie MacBrine | Thomas Brown | Jaylin Butler | Kaydance Tracy |